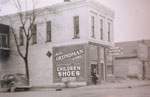 Grundman Shoe is entering its fourth generation of ownership and operation in the Grundman family. Mark Grundman has owned and operated his family's business since 1972. Tracie Grundman-McNeece, a certified pedorthist, joined in the operation of Grundman Shoe in 1999. The business is entering its 86th year of continuous operation.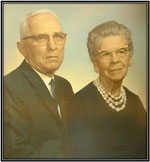 We manufacture shoes for the entire family, specializing in proper fitting and long wearing, repairable styles. Custom dress shoes are limited to only a few specialized situations. We are able to make shoes for all types of mismated and deformed feet. A large stock of sizes is maintained at all times, including the extra narrow and extra wide widths. Sizes range from infants 00 to adult 16AA-EEEEE.
If by chance your size does not fall within our normal size range we have the ability to manufacture virtually any size. For more information download our
Patient Information Booklet
.
We have accounts for casting and fitting our custom shoes in most states. We have suggested providers of service through the Board for Certification in Pedorthics in all 50 states.
---
Mark E. Grundman, 66, passed away on September 25, 2016. Mark was a graduate of Lincoln High School where he played on the golf team as well as Purdue University where he received his degree in Business Administration. He was a self-employed Certified Pedorthist having owned and operated Grundman Shoes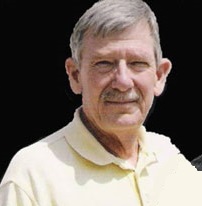 since 1981. Mark has been the head council for the Pedorthic Footware Association (PFA) to the Center for Medicare and Medicaid Services (medicare) with regard to shoes for people with diabetes. He is co-author of the country's most far reaching coding manual for medical billing of foot and ankle. He is considered the leading expert on coding and clinical level for footwear in the United States. Mark was a voting member of ANZI-Z41 from 1991 until it was absorbed by ASTM F-13. The current testing and safety requirements for footwear were developed during his tenure. We are lucky to have the first hand expertise on footwear safety servicing our industrial and mining accounts. He was a member of Sacred Heart Catholic Church, a lifetime member of the Elks, a member of Quayle Unlimited, Duck's Unlimited and the Pedorthic Foot Care Association where he was a former board member. Mark enjoyed golfing, turkey, deer and squirrel hunting and loved to fish having gone to Canada every year to do so. Contributions may be made to Vincennes University Foundation Mark Grundman Conservation Law Scholarship.
---